In partnership with Fields Environmental Solutions we offer a 4-day professional seed collection course. This course is based on the Florabank Professional course and is designed for people with some experience with seed collection who want to make a business of seed supply. The course blends science and practice to give you the skills you need to supply high quality seed for restoration and revegetation projects.
The course covers:
the Seed Supply Process;
Provenance;
Introduction to plant identification;
Planning seed collection;
Better seed collection;
Handling seed after collection;
Extracting and cleaning seed;
Seed processing;
Seed storage;
Licencing and regulation; and
Seed production areas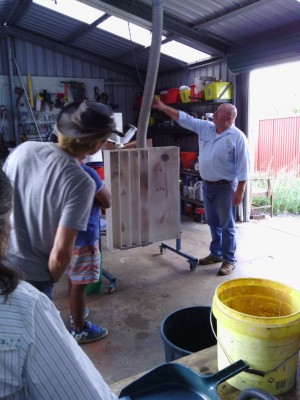 Assessment is carried out as the course progresses through a series of activities and quizzes. There is a homework activity which lets you apply what you have learned. The course can be run for 10-15 people at a time and is best delivered in two 2-day sessions. We can deliver the course in Uralla, NSW or can bring it to you. We will tailor the course to your local species and conditions. We have delivered this course to seed collectors and seed buyers all across Australia. We have run the course on behalf of Catchment Management Authorities in several regions and participants have included seed collectors, regulators, seed buyers, Aboriginal organisations, state and local government officers, miners, nursery workers, tertiary students and native plant enthusiasts.